India has a diaspora of over 30 million, the 2nd highest after China.
Diaspora Diaries is a captivating series by India Migration Now designed to collect and archive the stories of the vibrant Indian diaspora thriving across the globe. Over the last century, Indians have woven their unique threads into the cultural fabric of every continent, creating a colourful tapestry of languages, music, cuisines, and traditions. The series aims to chronicle the historical challenges, personal triumphs, and extraordinary journeys of Indian-origin individuals, while offering them a prominent platform to share their diverse and inspiring stories.
Are you an Indian settled abroad, or do you hail from a family of Indian origin immigrants? If so, we wholeheartedly invite you to become an integral part of this powerful narrative by sharing your own migration story.
What Kind of Stories Are We Looking For?
We eagerly anticipate stories from a range of Indian diaspora communities. For instance, consider the vibrant Gujarati community in the United Kingdom, the industrious Indo-Caribbean population in Trinidad and Tobago, Punjabis engaged in agribusiness in Italy, or the enterprising Indian tech professionals in the United States. We're interested in understanding the challenges you've surmounted, the traditions you've preserved, the connections you maintain with your homeland, and the successes you've achieved on foreign shores.
If you wish to be a part of this series, please fill the form below: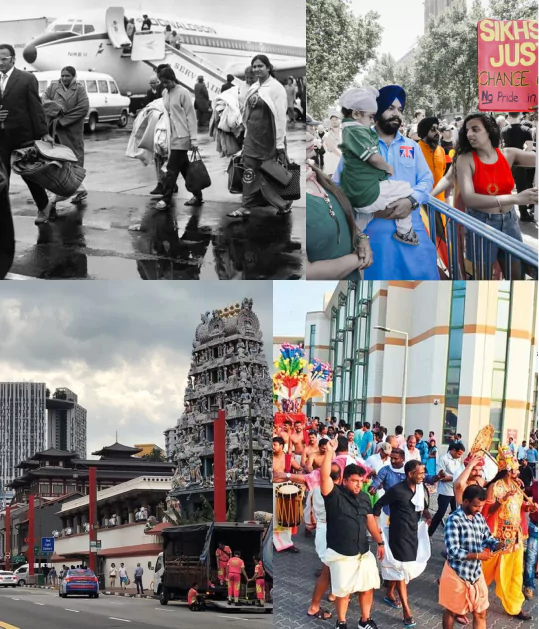 Join our 1000+ subscriber base to know more about migration data, research, and policy and stay updated about IMN's ongoing projects, publications, and activities.
Your monthly destination for the latest news, policy updates, developments, and stories related to migration in India and the world.